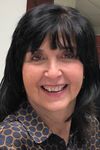 Mary C. Herrick
M. S., C.H.
(Phone) 631-885-0079
(Fax) (631) 779-2696
Mary C. Herrick, M.S., C.H. received her Certification and Training in Clinical Hypnotherapy at the N.Y. Hypnosis Training Center in Holbrook N.Y. and has been a practicing Hypnotist for the past 5 years. She specializes in Anxiety and Sleep Disorders as well as Stress Reduction, Sports Hypnosis, Weight Management & Loss and Smoking Cessation serving both children and adults. In 1994 Mary received her Master's Degree & Certification in School Psychology from Brooklyn College and has been a practicing School Psychologist for the past 20 + years. She assists people to achieve their life goals and resolve their problems through the utilization of Hypnotherapy, Behavior Modification, Deep Relaxation and Stress Management techniques.