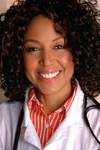 Marie G. Surpris
D.O.
(Phone) 631-467-0867
Currently providing Tele psychiatry from the comforts of your home.
Dr. Marie G. Surpris is a graduate of the NYU psychiatry program with a subspecialty in child and adolescent psychiatry who has been in private practice for over 20 yrs. Her career experience ranges from medical director of East End TMS, psychiatric consultant to a group home for teen and young adult boys,and a consultant to Adelphi University's counseling center.
As a team leader with a comprehensive approach she includes other clinicians therapists teachers etc. providing evaluations treatment and crisis intervention to patients with psychiatric disorders such as :major depressive disorder, attention deficit hyperactivity disorder, posttraumatic stress disorder, bipolar disorder,anxiety disorders,Obsessive compulsive disorder ,behavioral disorders and comorbidities.
Dr. Surpris is a strong advocate for children and has a particularly strong skill set which enables her to treat young adults with family participation ,guiding them through the transition from high school to college and beyond. She is knowledgeable about a multitude of treatment options : pharmacotherapy, alternative treatments to cutting edge FDA approved options. Her office performs genomic testing and makes medical psychological educational and counseling referrals as necessary.